ELECTRIC AND HYBRID CARS AT THE LOS ANGELES AUTO SHOW
This month's Los Angeles Auto Show is home to some of the most exciting electric and hybrid cars to hit the streets in the next few years.
Battery-powered vehicles with futuristic looks, autonomous driving technology and interiors filled with touchscreen displays were on show from Audi, BMW, Kia, Toyota and Volkswagen, plus auto startups like Byton and Rivian.
Here is your roundup of the electric and hybrid highlights from the 2018 Los Angeles Auto Show.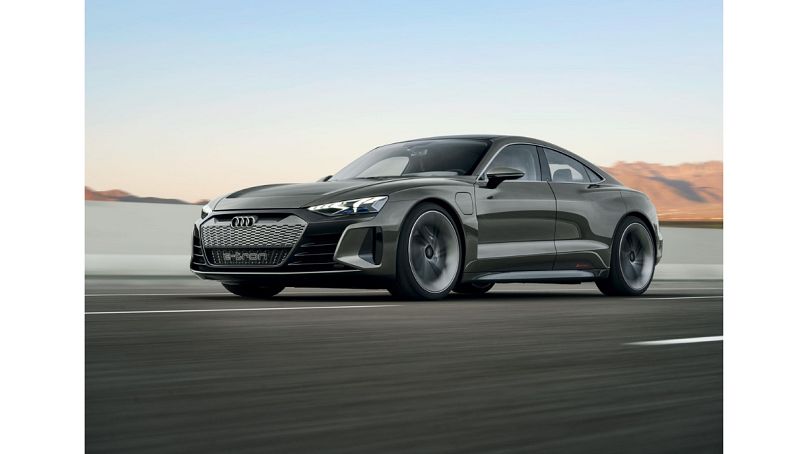 Audi E-tron GT
Short for Gran Turismo, this is Audi's latest all-electric offering. It's a sensible four-door, four-seat saloon car on the outside, but has a battery pack and electric powertrain related to that of the Porsche Taycan – so it'll be quick, when it comes to both the driving and charging.
Audi says the E-tron GT is still a concept car for now, and a production version won't hit the streets until late-2020 – but to our eyes it looks about as production-ready as is possible for a car still described as a 'concept'.
The company is being a little vague when it comes to performance numbers, with a quoted zero to 62 mph (100 km/h) time of "around 3.5 seconds", while 125 mph will take "just over 12 seconds" and the top speed is electronically limited to 149 mph.
Audi says the car will have a range of 248 miles, and that its 800-volt system (shared with the Porsche Taycan) means charging will be fast – around twice as quick as Tesla's Supercharger, with an 80 percent top-up taking 20 minutes.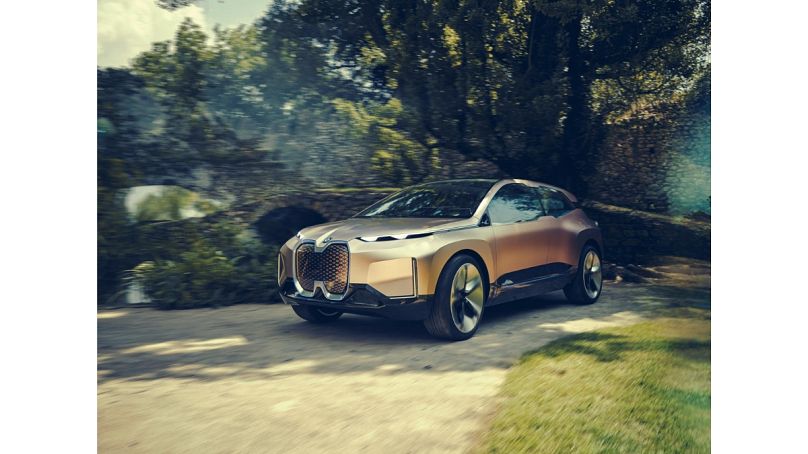 BMW Vision iNext
If the Audi E-tron GT is as close as a concept car can get to production-ready, then we think BMW's Vision iNext sits right at the other end of the concept car scale. Sharing its design with elements of the BMW i3 electric city car and the X7 SUV, the Vision iNext is an early look at what a future electric BMW SUV could look like.
The company claims the car will feature Level 3 autonomy when a production version of the car hits the road around 2021. With flexibility in mind, the basic platform of the Vision iNext is designed to accommodate all kinds of powertrain, including petrol, diesel, electric and plug-in hybrid, giving BMW plenty of options in the coming years.
In all-electric guise, BMW says the car will have a range of 435 miles – comfortably beyond what today's electric cars are capable of, and an indication of the improvements BMW expects to see from battery tech between now and 2021.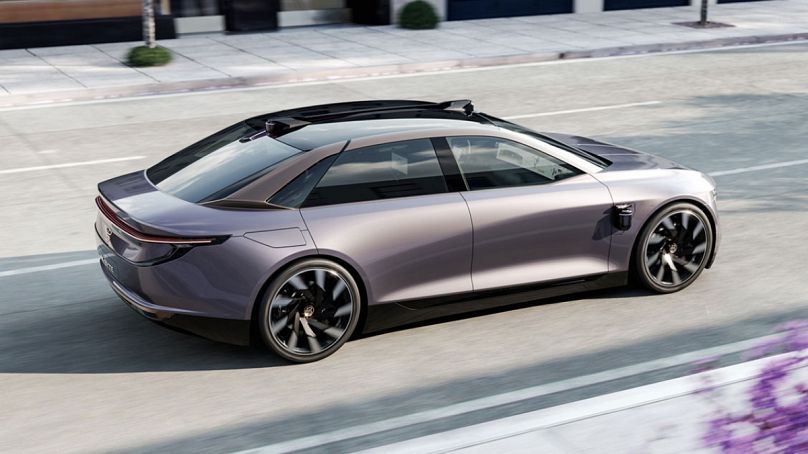 Byton K-Byte
Also aiming for a 2021 release date, the K-Byte by Chinese automotive startup Byton is an all-electric luxury saloon car filled to the roof with technology. Inside, the dashboard features a huge 49-inch touchscreen display which stretches the entire width of the car, and the company claims Level 4 autonomy will be possible, thanks to Lidar and radar systems.
The car is powered by a 95kWh battery which Byton claims will return a range of 325 miles, while a cheaper 71kWh model will have a range of 250 miles and a modest price tag of $45,000 (€39 460).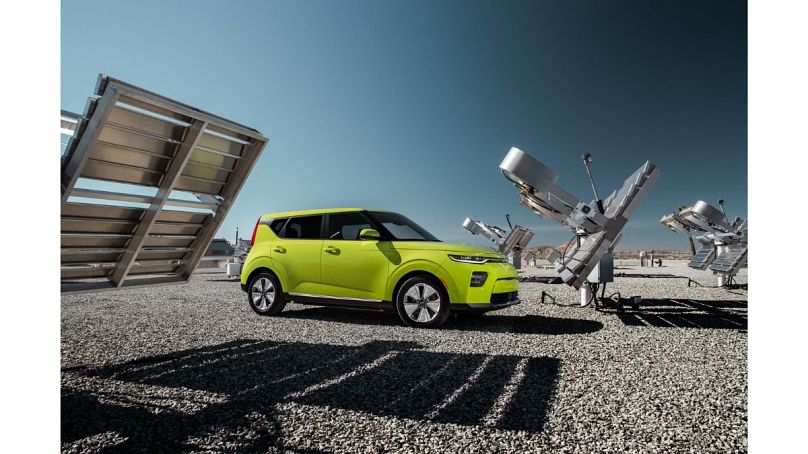 Kia Soul EV
Powered by a 64 kWh battery pack – significantly larger than its predecessor – the new Kia Soul made its public debut at the LA Auto Show, before going on sale in Europe in early 2019.
The driver has four driving modes to pick from, with each offering a different balance between power and driving range.
Interestingly, the driver can adjust how much the car's regenerative braking system works with paddles located behind the steering wheel.
A feature of most electric cars, regenerative braking takes energy lost during braking and feeds it back into the battery; the more the system is turned up, the more quickly the car will slow down when lifting off the accelerator. As this can be a strange sensation for drivers new to electric cars, we like how Kia is giving drivers the option to turn it down.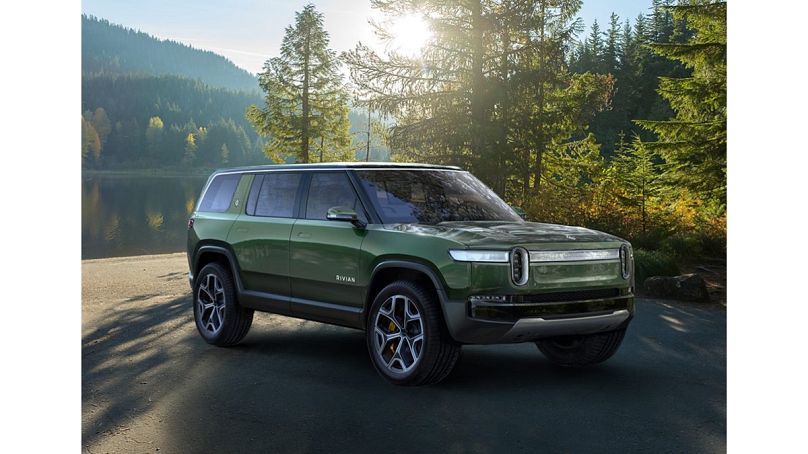 Rivian R1S SUV and R1T pick-up truck
Both of these vehicles are all-electric and they come from Rivian, a startup car maker based in the US. Offering something new to the electric car market, the R1S is a seven-seat SUV with chunky looks and more off-roading abilities than the equally large Tesla Model X.
Rivian claims a zero to 60mph time of 3.0 seconds and a 0-100mph time of under seven seconds, meaning it will be properly quick for such a large vehicle. Rivian says it will offer both the SUV and pick-up truck with three battery pack options; 105kWh, 125kWh and 180kWh, with the largest being some 80% bigger than Tesla's current flagship offering.
Projected range for the three battery packs is over 230 miles, 300 miles and 400 miles respectively, according to Rivian. What's more, both vehicles will offer Level 3 autonomous driving – for "hands on wheel and eyes off road" driving, the company says – and inside there is a 15.6-inch touchscreen on the dashboard. A second 6.8-inch touchscreen is offered for rear-seat passengers.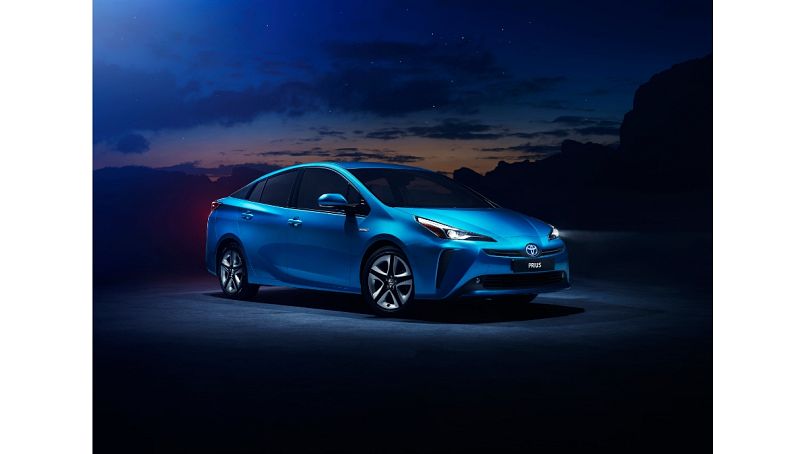 Toyota Prius Hybrid AWD-i
The new Toyota Prius hybrid features all-wheel-drive for the first time. But instead of being used to turn the Uber drivers' favourite into an off-roader, the system sends power to the rear wheels only at low speeds to help setting off in low-grip conditions, such as during the winter.
Power is sent to all four wheels at speeds up to 7mph when setting off, and the system will also fire into life if the car detects a loss of grip at up to 44mph.
Inside, the updated Prius gets a new dashboard and instrument panel, plus a larger wireless charging tray to accommodate today's bigger smartphones – something we think other car manufacturers should adopt for themselves.
Toyota didn't give many more details on the new Prius, but says the new AWD model will get its European debut at the Brussels motor show in January.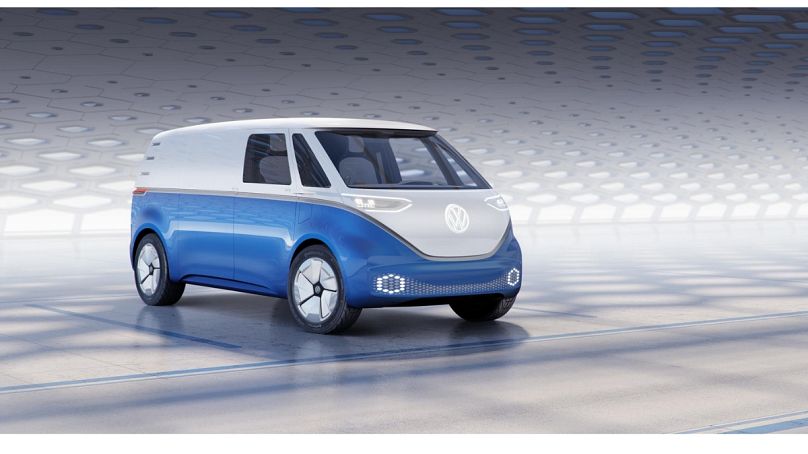 Volkswagen ID Buzz Cargo
Finally, Volkswagen used the LA show to reveal what the future of electric commercial vehicles could look like. Called the ID Buzz Cargo, this all-electric van is intended to go into production in 2022 and will come with two battery pack offerings – 48kWh and 111kW, with ranges of 200 and 340 miles respectively.
VW says the batteries could be refilled from almost empty to 80 percent in as little as 30 minutes, thanks to a 150kW fast-charging system. Meanwhile solar panels on the roof boost range by up to 9.3 miles per day, VW says.
Once the van reaches production in three or four years' time, Volkswagen says the Buzz Cargo will be able to drive itself while the driver turns the seat around to organize their deliveries in the back. Tying in to this feature, VW says the van will have a stock tracking system to log every parcel loaded onboard, then set the navigation system to take the most time-efficient delivery route.
The Buzz Cargo will hit the roads after the 2019 and 2020 launches of the ID hatchback, the ID Buzz people carrier, and the ID Crozz, an electric SUV.