Bristol Balloon Fiesta: Mass launch from secret site
Dozens of hot air balloons have taken to the skies from a park in Bristol.
The event was organised following the cancellation of the annual Bristol International Balloon Fiesta due to the pandemic.
About 30 balloons launched from 06:30 BST from a location that was kept under wraps to prevent crowds from gathering.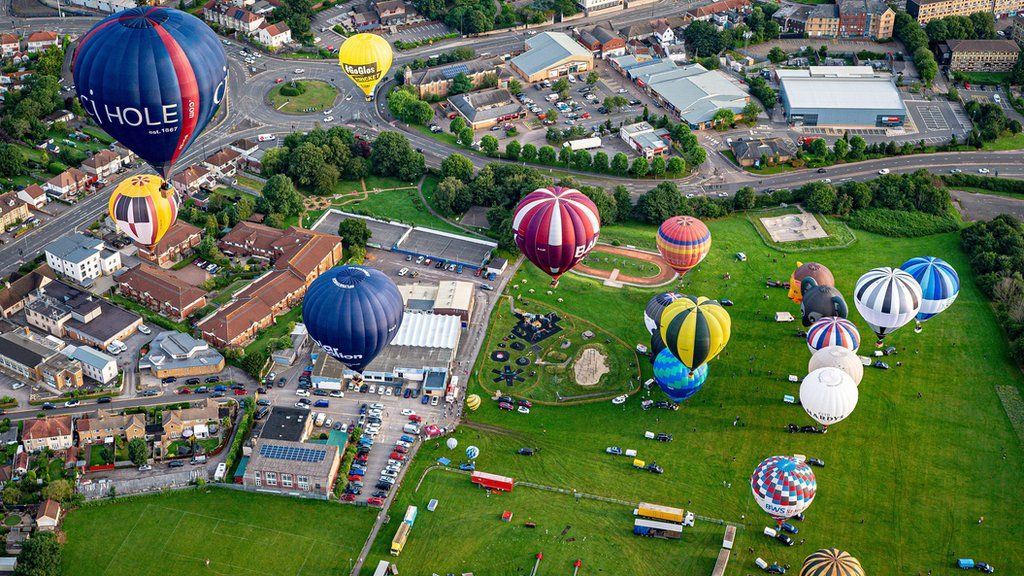 Organisers said Elm Park in Filton had been a popular choice when people were asked where they wanted balloons to fly from.
Last year, when Covid-19 also prevented the fiesta being held, a ballon flypast  was held with balloons taking to the skies over the city.
This year the first mass ascent as part of Fiesta Fortnight, which will see launches from the site across the city, was from the northern suburb of Filton, for the first time in the event's history.
More than 700 possible launch sites were submitted by local residents but organisers said Elm Park had been a "hugely requested location to bring balloons".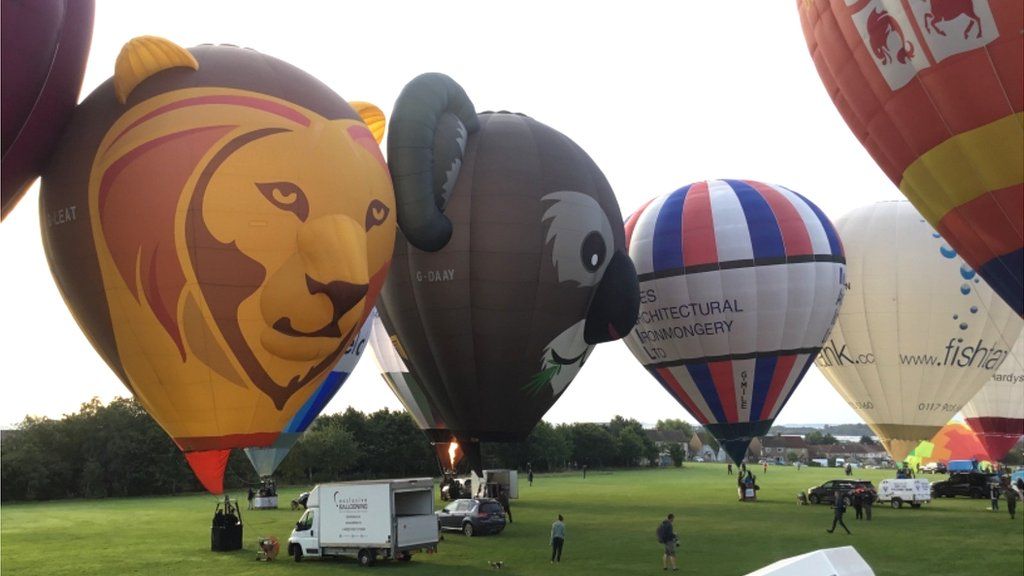 "We put out to Bristol where they wanted balloons to fly from and 27 people said from Elm Park and so we're here and nobody knows," said Clive Bailey, one of the pilots.
"It's just brilliant isn't it. To get 30 to 40 balloons out of Filton, which is unusual, so a big thank you to Filton Town Council who said 'yes, we want you here'."
Chris Allcock, chairman of the Fiesta, said it was a "big joy" to have the balloons in north Bristol.
"There were some clear winners and favourite locations for balloons to fly from," he said.
"Last year we could do very, very little but we've got a plan for this year and we're going to have balloons all over Bristol for the Fiesta Fortnight."
Bristol International Balloon Fiesta is the largest annual hot air balloon event in Europe and normally attracts more than 500,000 visitors to Ashton Court on the edge of the city each year.
This year's alternative Fiesta Fortnight runs until Sunday 15 August, with more secret launches planned.